About Bishop Hall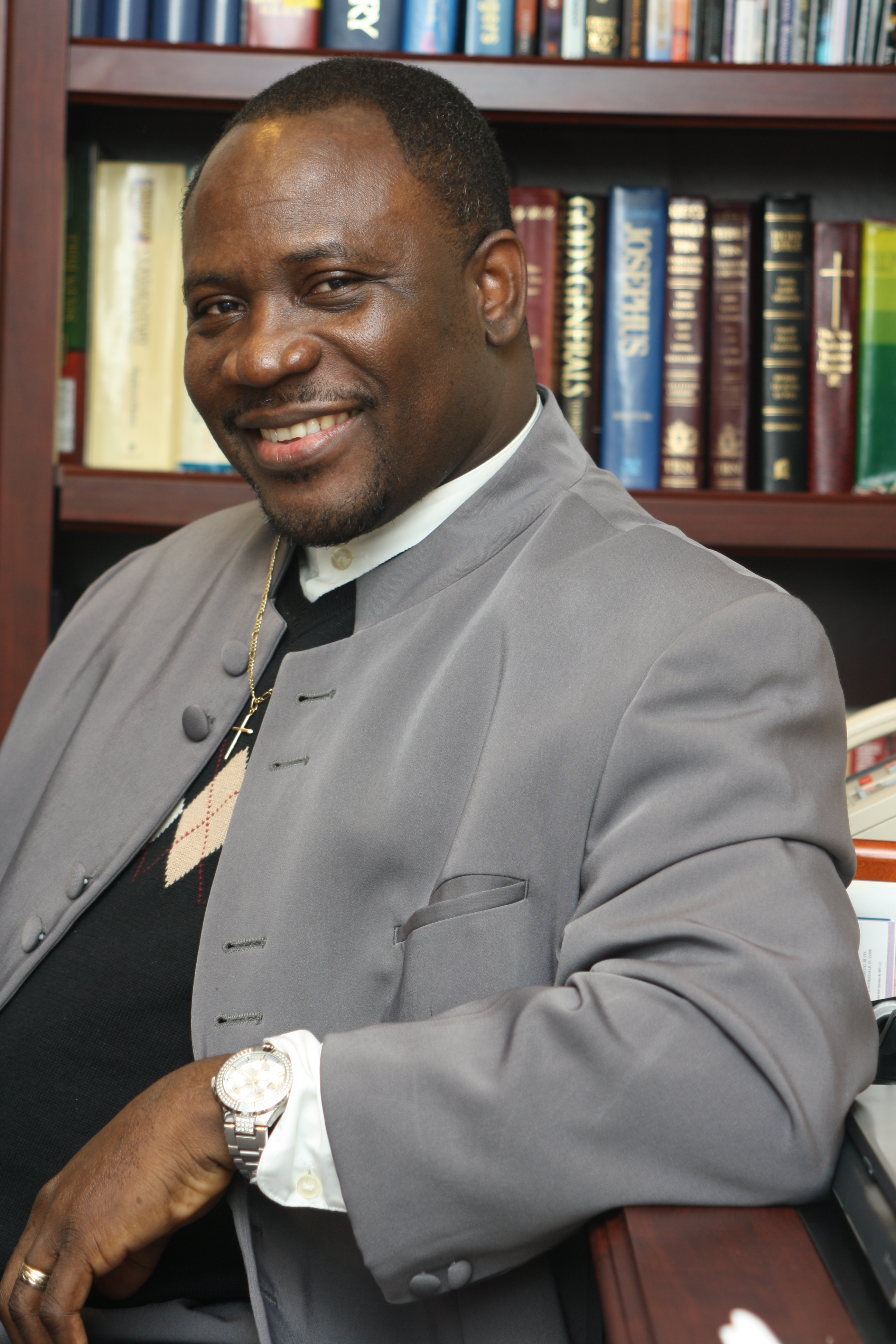 Bishop Errol Hall is a native of the beautiful island of Jamaica, born in the hills of St. Thomas, and grew up in the ghettos of Rock Fort at the foot of the infamous Wariecka Hills in Kingston. He is no stranger to violence and bloodshed because these happened on a daily basis before his face. Perhaps it is from close observation of the battle between the law enforcers and the lawless that the foundation of spiritual warfare began to take its shape in his life.
He was fearless as an evangelist, challenging witchcraft workers, witches and warlocks. It was common to see these workers of evil surrender their paraphernalia during his tent meetings. Sometimes the altars would be filled with these tools of evil. He would also collect illegal guns, knives and drugs, which he turned over to the authorities, who were very grateful that these drugs and weapons were now off the streets.
He travelled the length and breadth of the island of Jamaica, subduing principalities and powers and challenging rulers of darkness and spiritual wickedness in heavenly places. Whenever he came into a city there were mixed emotions. The witchcraft workers would protest his coming, blocking the streets and approaching government officials or area leaders, while the common people would dance through the streets rejoicing about the pending deliverance.
By the time the tent meetings were finished, churches would be left overflowing with new converts and people who were healed, delivered and set free.
He took this message of Healing and Deliverance to the United States of America, Canada, London, Africa and the Caribbean, where the results were the same. It was not uncommon to hear demons crying out begging him to leave them alone, sometimes before he spoke even one word.
When Bishop Hall ministers, the audience is captivated by the anointing, the humor and sudden outburst of singing and dancing in the midst of his sermons. Before you know it, people would be left lying on the floor everywhere slain by the power of God. Sinners and backsliders would run to the altar even before the sermon was complete.
Under his ministry cancerous, lumps and growths disappear, the lame walk, the deaf hear, the dumb talk and the blind see. It is a marvelous thing to see the glory of God flowing through this humble yet exciting man that operate in all areas of the 'Five-Fold' ministry.
He is now president and founder of International Deliverance Center located in Hallandale Beach Florida, with branches in Jamaica, Africa and the Caribbean.
Bishop Hall, singer, songwriter, pastor, preacher and now prolific author is one of hell's worst nightmare and one of heaven's best-kept secret.